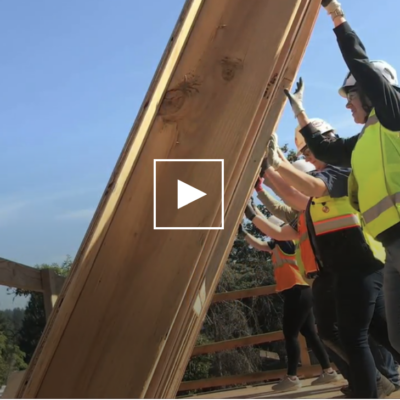 Thank you KATU News and The Standard Volunteer Expo for this great highlight of Habitat for Humanity Portland Region and our ReStores!
Read More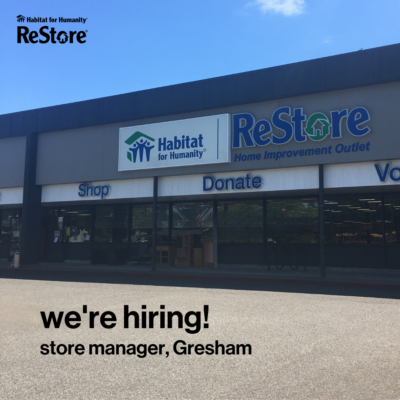 We're hiring for a Gresham ReStore Manager to join our hardworking, fun loving team!
Read More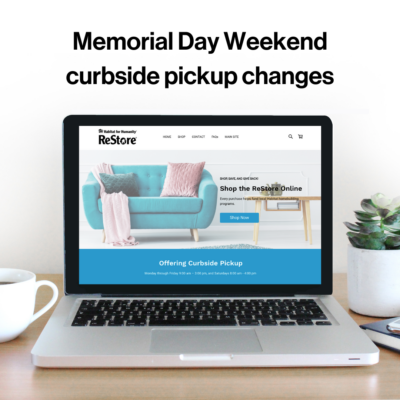 We'll be closed for online store curbside pickup on Saturday, May 27 and Monday, May 29.
Read More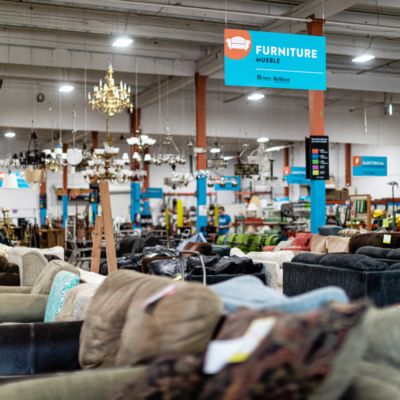 As of June 1, 2023, our return policy is changing to better support our mission, our programs, and the communities we serve.
Read More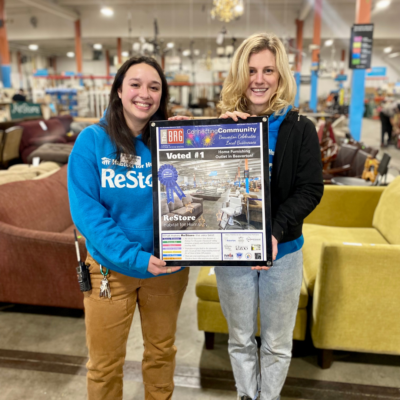 Guess who has been awarded the Reader's Choice Award for Best Place for Home Furnishings for the second year in a row?
Read More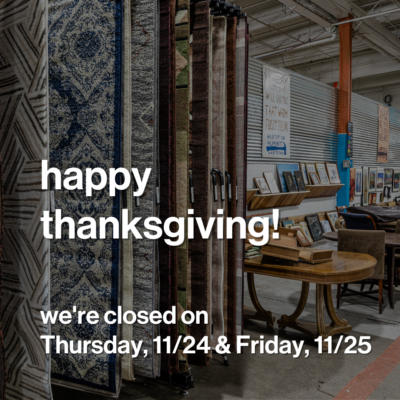 We are so thankful for you and your support. The ReStores will be closed on Thursday, 11/24 and Friday, 11/25.
Read More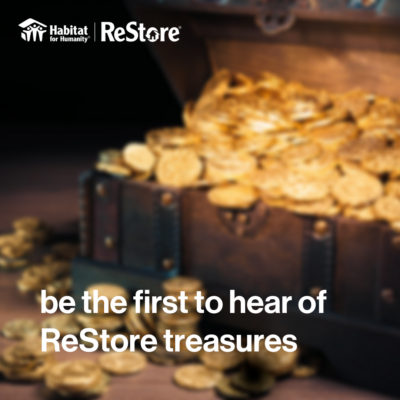 Want to be the first to hear of the latest ReStore treasures? Sign up for our Treasure Hunters newsletter!
Read More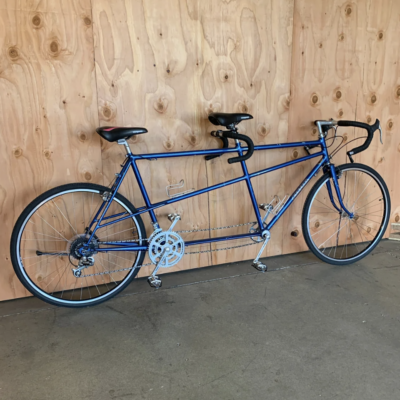 We've teamed up with WashCo Bikes and Free Bikes 4 Kidz Portland to offer speciality bikes for sale online! Proceeds from any online bike purchases will be split between our organizations.
Read More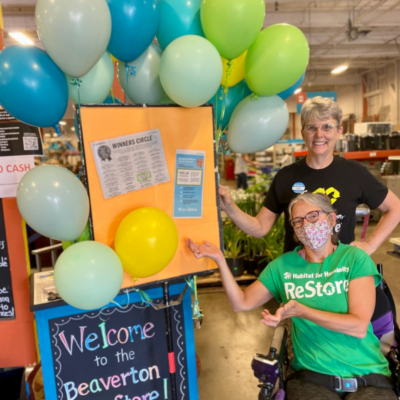 The Beaverton ReStore was voted #1 Home Improvement Outlet by the Beaverton Valley Times.
Read More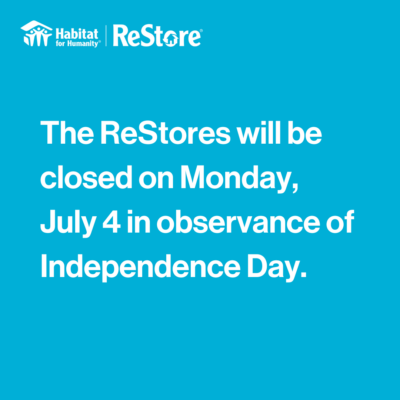 We are closed on Monday, July 4 in observance of Independence Day. Thank you for your support.
Read More