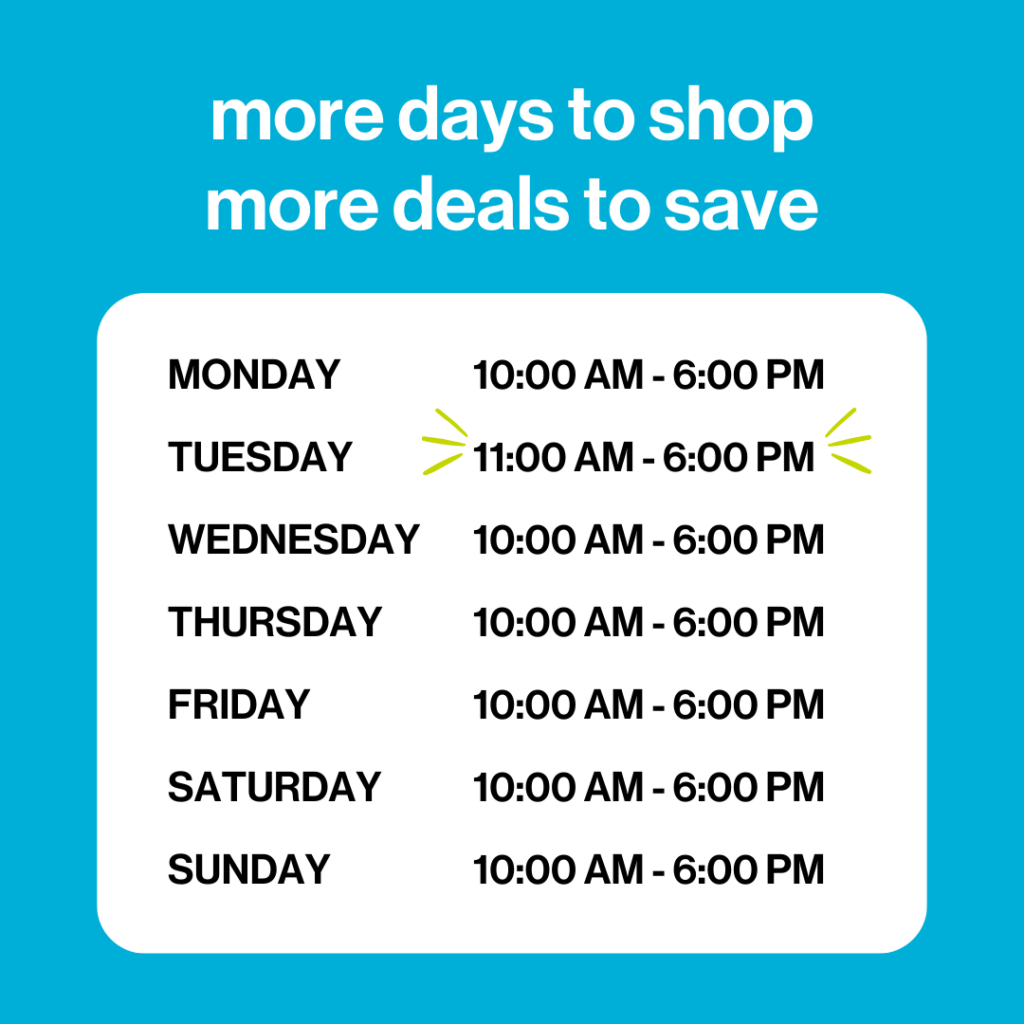 The ReStores are now open for shopping 7 days a week!
We've expanded our store hours so there's more days to shop and more deals to save! Our new store hours are 10:00 am to 6:00 pm on Wednesdays – Mondays, and 11:00 am to 6:00 pm on Tuesdays. Find a ReStore here.
Want to drop off your item donation?
We accept donations at each of our store locations until 5:45 pm each day. The donation dock is closed on Tuesdays. Learn more here.