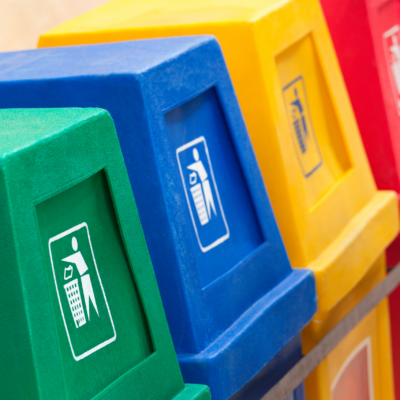 Check out these additional recycling and reuse resources for items we cannot accept.
Read More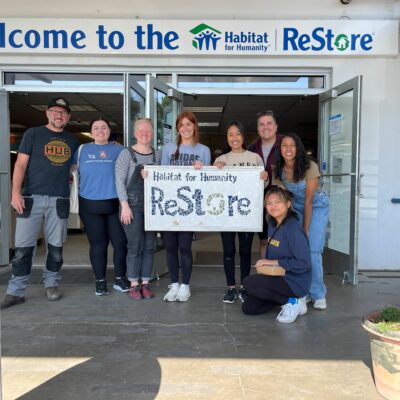 We were so happy host groups at the ReStore for the 2023 B Corp Day of Service!
Read More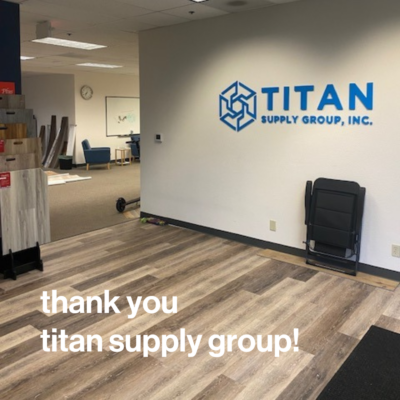 Thank you Titan Supply Group for your generous donations of flooring and other materials to the ReStore! We are so grateful for your support.
Read More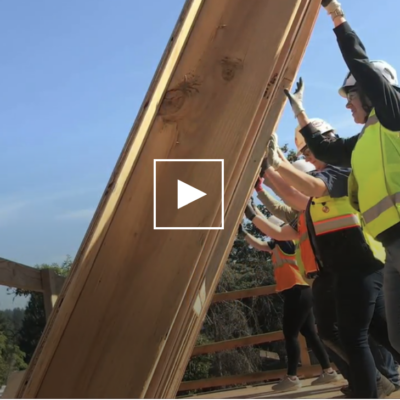 Thank you KATU News and The Standard Volunteer Expo for this great highlight of Habitat for Humanity Portland Region and our ReStores!
Read More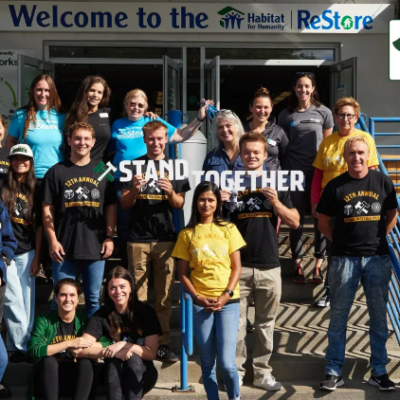 We loved hosting the Portland Thorns FC and the Portland Timbers FC at the Portland ReStore for an awesome day of volunteering and giving back for Stand Together Week 2023!
Read More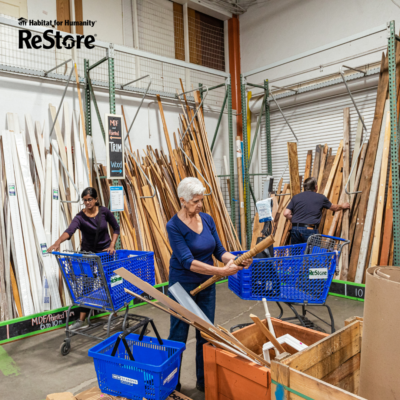 The ReStores are open all Labor Day Weekend long including Monday, Sept. 4! We have different hours for online curbside pickup.
Read More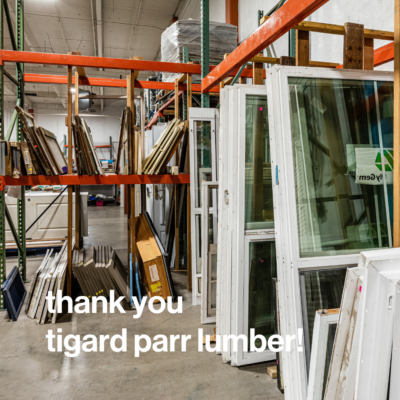 Learn about the ways that Tigard Parr Lumber location has been supporting the ReStore!
Read More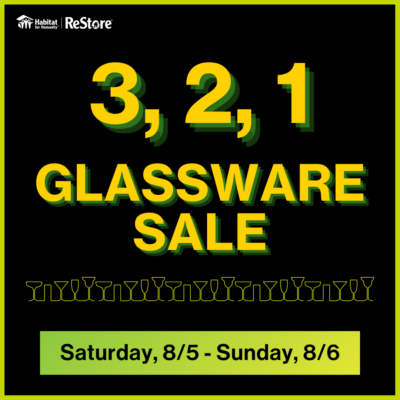 Shop the ReStore this weekend for exclusive savings on all glassware.
Read More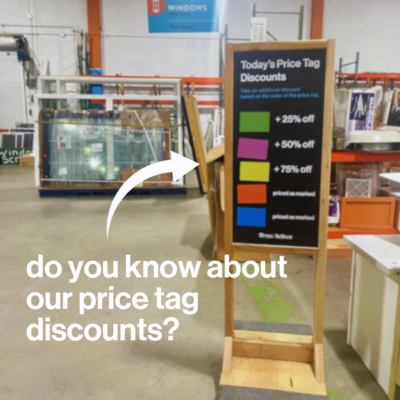 Do you know about our price tag discounts?
Read More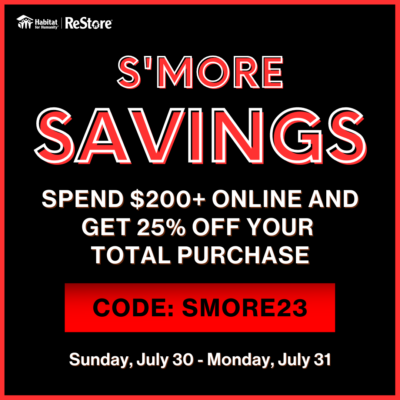 Want s'more savings? Great items + awesome discounts = perfect match!
Read More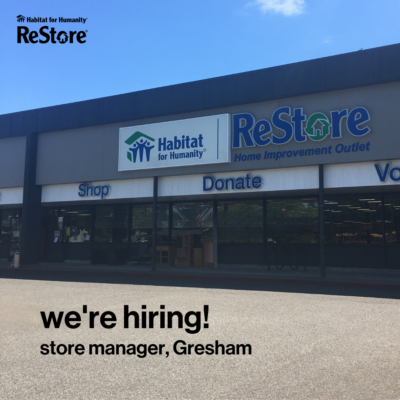 We're hiring for a Gresham ReStore Manager to join our hardworking, fun loving team!
Read More