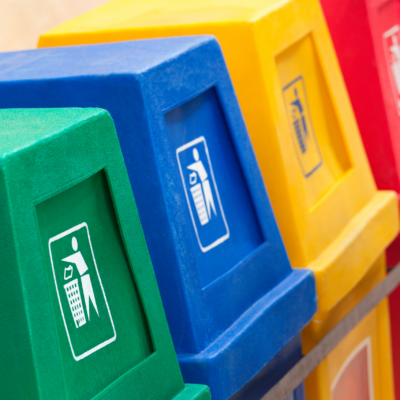 Check out these additional recycling and reuse resources for items we cannot accept.
Read More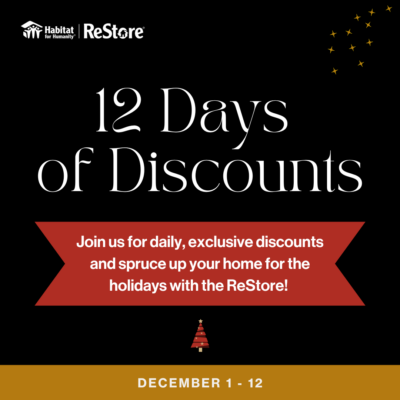 Join us for daily, exclusive discounts and spruce up your home for the holidays with the ReStore!
Read More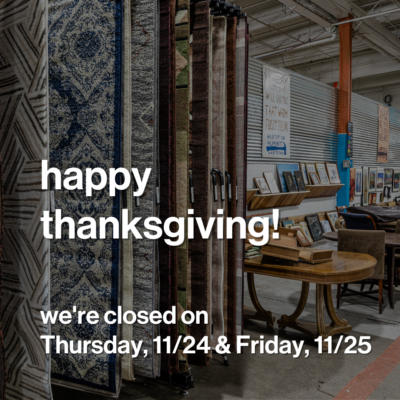 We are so thankful for you and your support. The ReStores will be closed on Thursday, 11/24 and Friday, 11/25.
Read More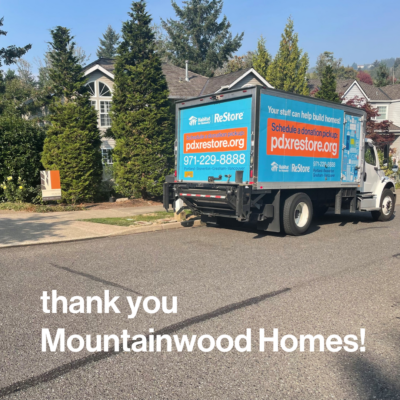 In addition to their commitment to the care of their clients, Mountainwood Homes prioritizes giving back to their community. They have been donating time, money, and items to Habitat for Humanity locally since 2008.
Read More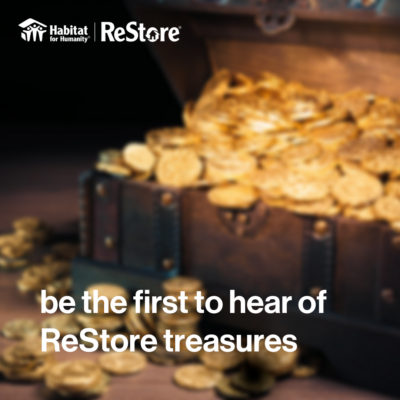 Want to be the first to hear of the latest ReStore treasures? Sign up for our Treasure Hunters newsletter!
Read More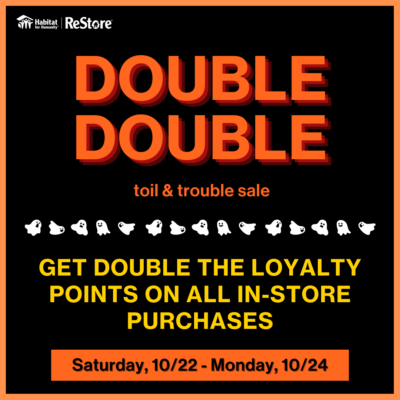 Get double the loyalty points on all in-store purchases from Saturday, 10/22 to Monday, 10/24.
Read More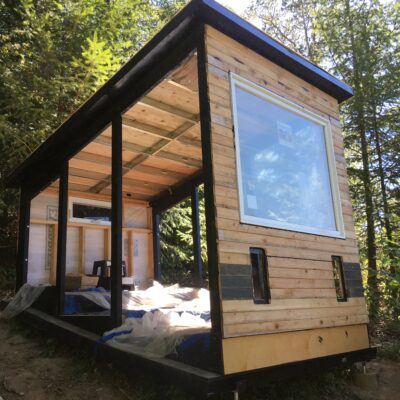 Mt. Adams Teahouse is a private experience for those seeking a moment of respite and serenity. Repurposing materials is at the center of this project! That's where the ReStore comes in.
Read More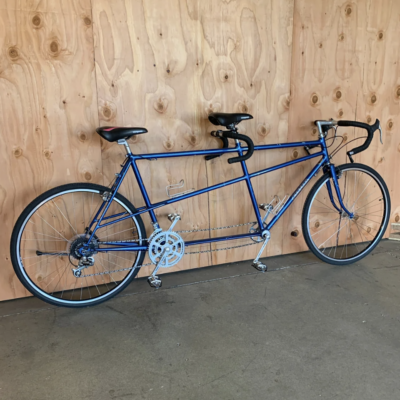 We've teamed up with WashCo Bikes and Free Bikes 4 Kidz Portland to offer speciality bikes for sale online! Proceeds from any online bike purchases will be split between our organizations.
Read More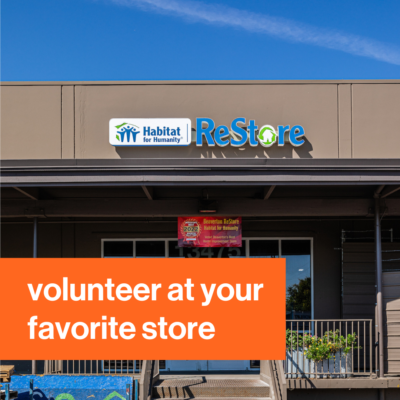 Love shopping at the ReStore? Have some free time?
Read More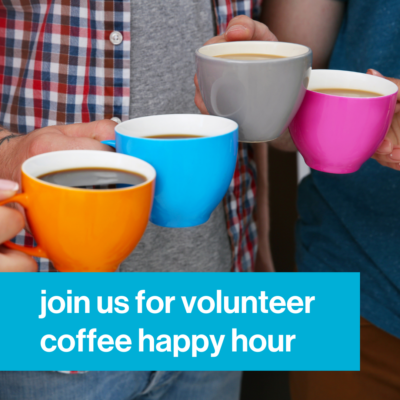 Interested in learning more about volunteering at the ReStore? Join us on Saturday, September 24th from 8:30-10:00 am at the Beaverton ReStore for a coffee happy hour!
Read More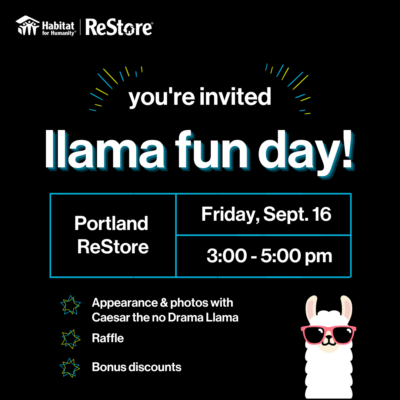 Stop by the Portland ReStore on Friday, September 16 from 3:00 pm – 5:00 pm for a llama fun day!
Read More