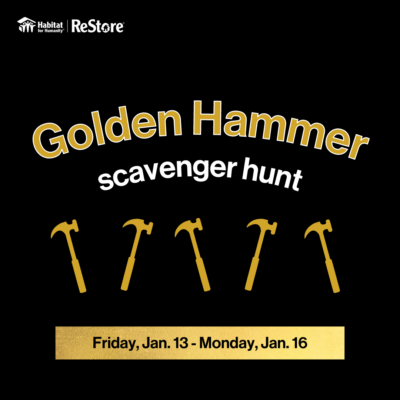 It's hammer time! Our Golden Hammer Scavenger Hunt will be taking place from Friday, January 13 – Monday, January 16.
Read More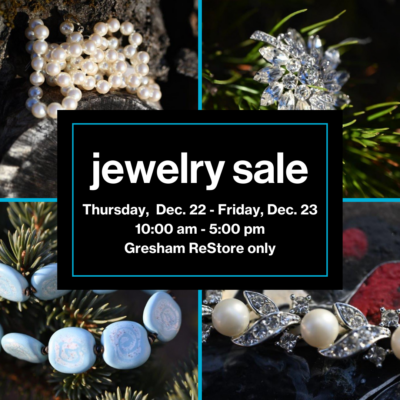 Shop the Gresham ReStore jewelry sale on Thursday, Dec. 22 – Friday, Dec. 23 from 10:00 am to 5:00 pm!
Read More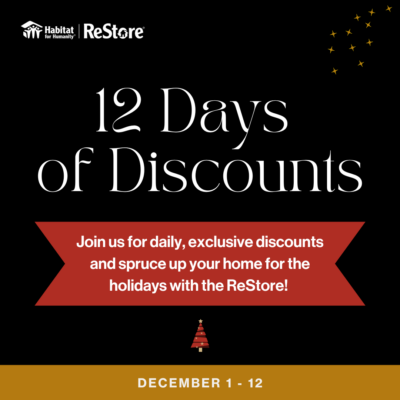 Join us for daily, exclusive discounts and spruce up your home for the holidays with the ReStore!
Read More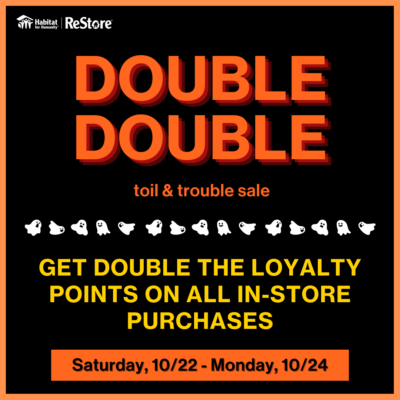 Get double the loyalty points on all in-store purchases from Saturday, 10/22 to Monday, 10/24.
Read More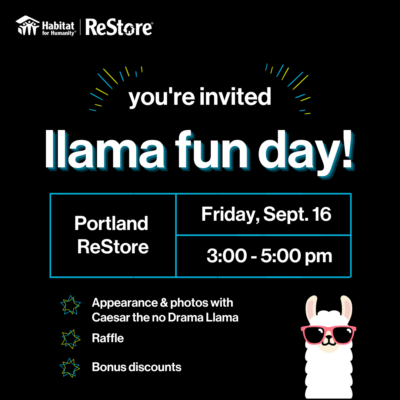 Stop by the Portland ReStore on Friday, September 16 from 3:00 pm – 5:00 pm for a llama fun day!
Read More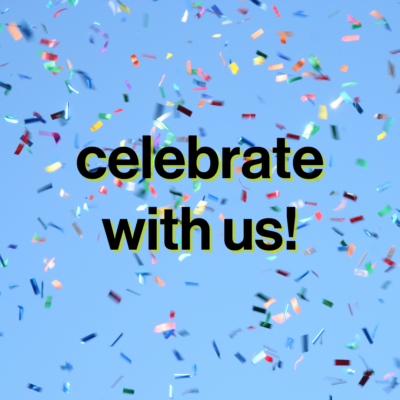 The Beaverton ReStore is hosting a summer carnival this Saturday, July 30 from 10:00 am – 4:00 pm to celebrate being voted #1 Home Improvement Outlet by the Beaverton Valley Times.
Read More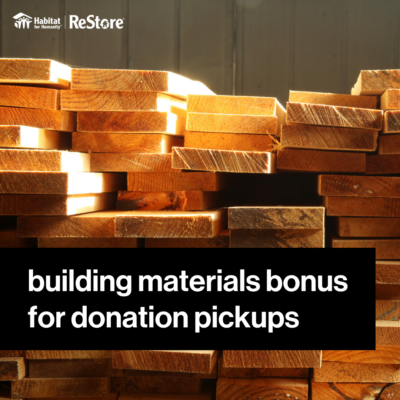 Schedule a standard donation pickup in the month of July that includes building materials for a special offer of $20!
Read More