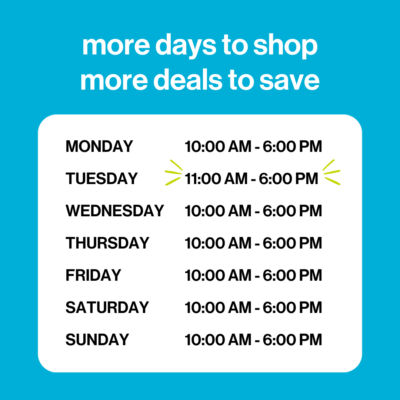 The ReStores are now open for shopping 7 days a week!
Read More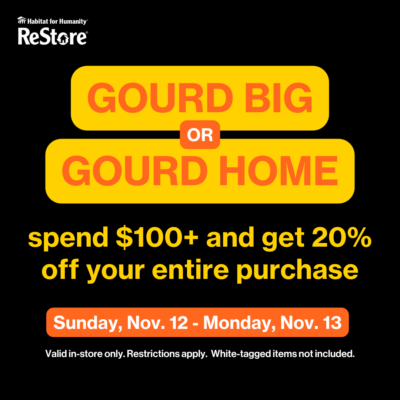 It's time to Gourd Big or Gourd Home! Spend $100+ in-store and get 20% off your entire purchase.
Read More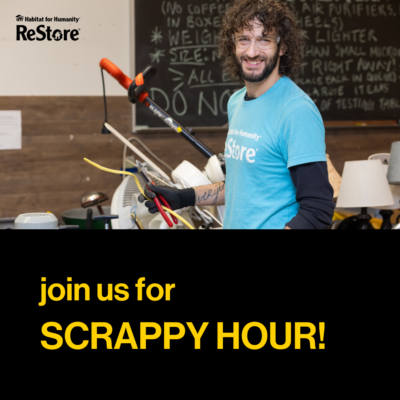 Are you interested in learning more about our new scrap metal recycling program at the ReStores?
Read More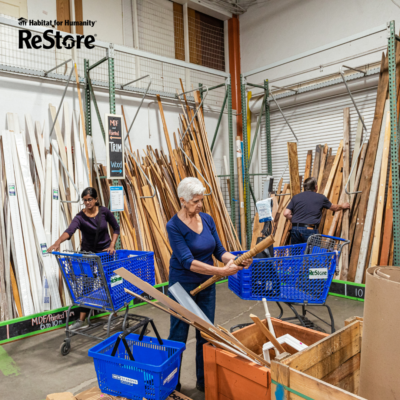 The ReStores are open all Labor Day Weekend long including Monday, Sept. 4! We have different hours for online curbside pickup.
Read More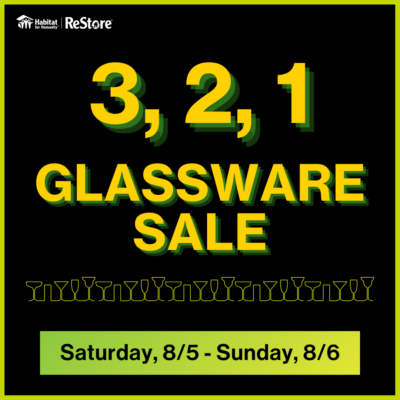 Shop the ReStore this weekend for exclusive savings on all glassware.
Read More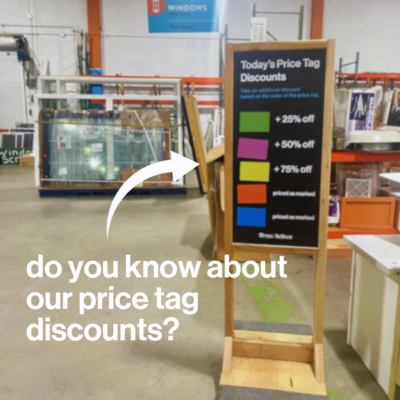 Do you know about our price tag discounts?
Read More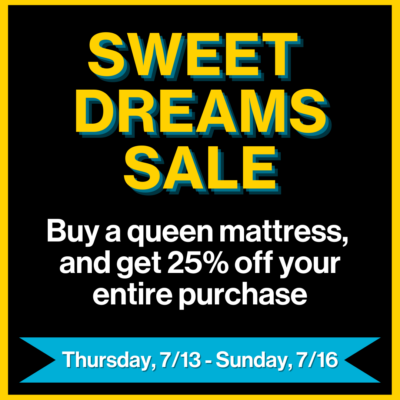 Buy a queen mattress at the ReStore, and get 25% off your entire purchase!
Read More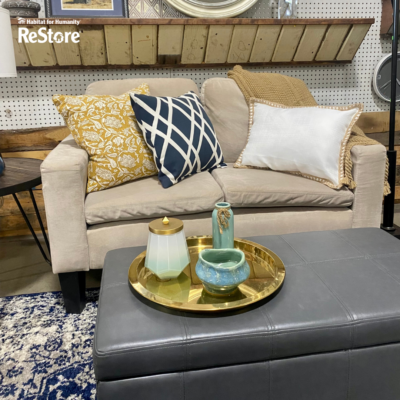 We loved having the students and alumni of Heritage School of Interior Design at our Beaverton ReStore for a styling challenge.
Read More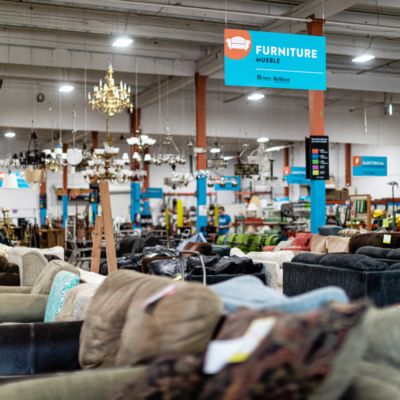 As of June 1, 2023, our return policy is changing to better support our mission, our programs, and the communities we serve.
Read More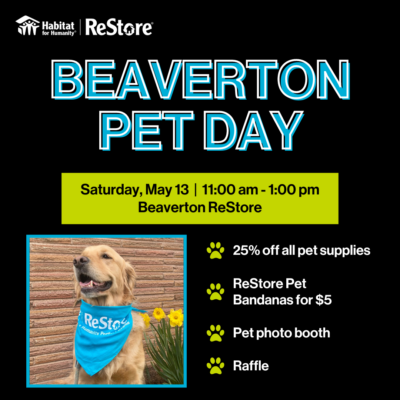 Join us for Pet Day on May 13 from 11:00 am – 1:00 pm at the Beaverton ReStore.
Read More