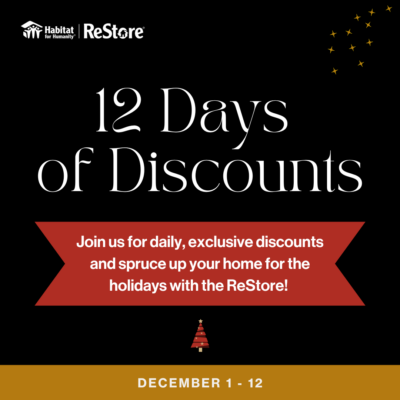 Join us for daily, exclusive discounts and spruce up your home for the holidays with the ReStore!
Read More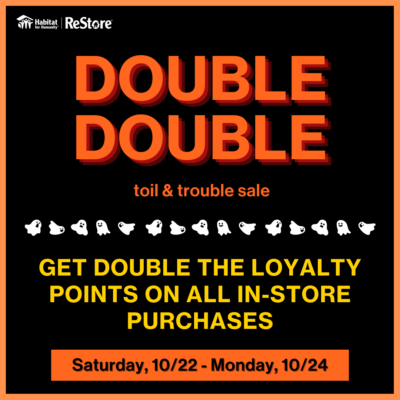 Get double the loyalty points on all in-store purchases from Saturday, 10/22 to Monday, 10/24.
Read More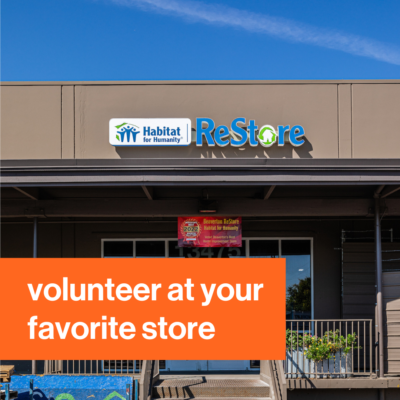 Love shopping at the ReStore? Have some free time?
Read More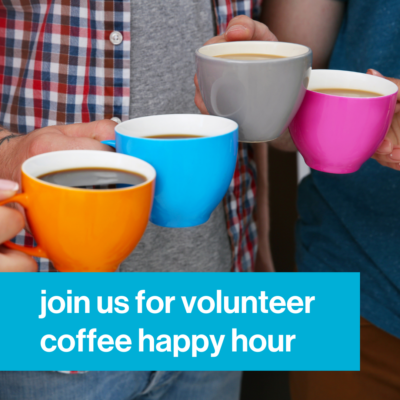 Interested in learning more about volunteering at the ReStore? Join us on Saturday, September 24th from 8:30-10:00 am at the Beaverton ReStore for a coffee happy hour!
Read More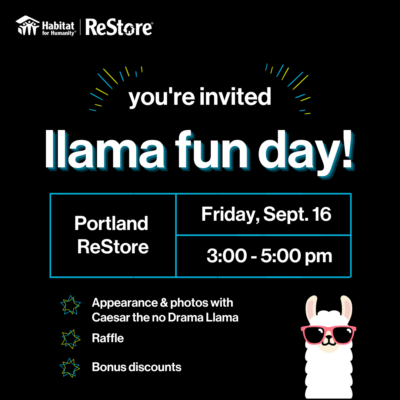 Stop by the Portland ReStore on Friday, September 16 from 3:00 pm – 5:00 pm for a llama fun day!
Read More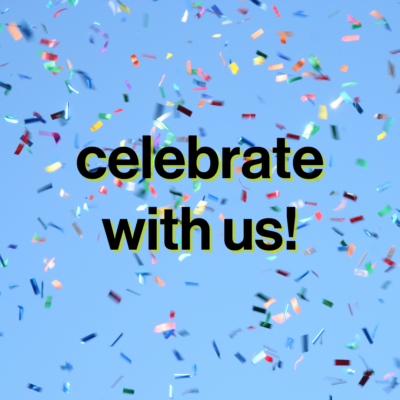 The Beaverton ReStore is hosting a summer carnival this Saturday, July 30 from 10:00 am – 4:00 pm to celebrate being voted #1 Home Improvement Outlet by the Beaverton Valley Times.
Read More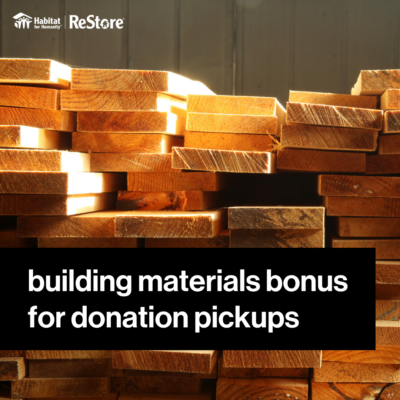 Schedule a standard donation pickup in the month of July that includes building materials for a special offer of $20!
Read More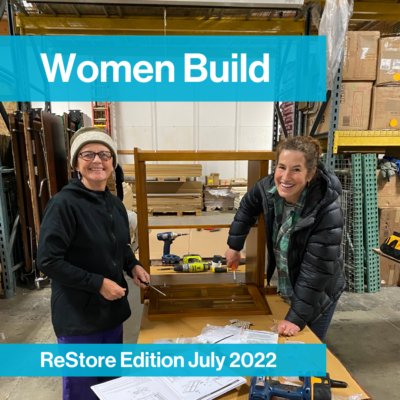 Join us for a special Women Build event at our ReStore warehouse assembling and building furniture on Saturday, July 9!
Read More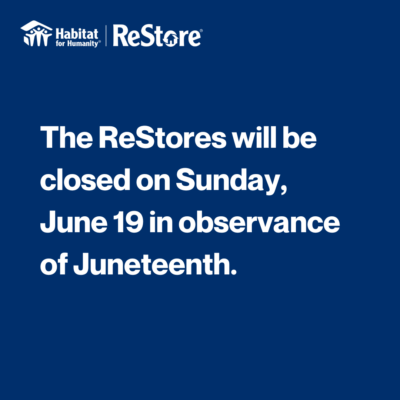 Our store locations will be closed on Sunday, June 19 in observance of Juneteenth. Curbside pickup for the online store will be closed on Monday, June 20.
Read More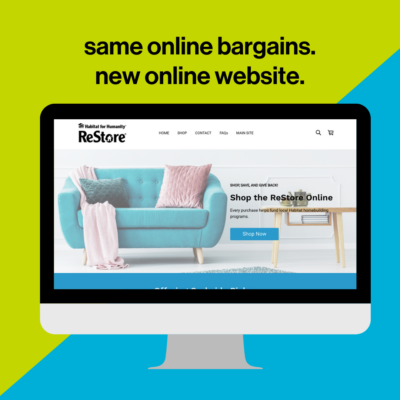 We're excited to re-introduce you to the ReStore Online. Shop our brand new, user friendly website with new features!
Read More