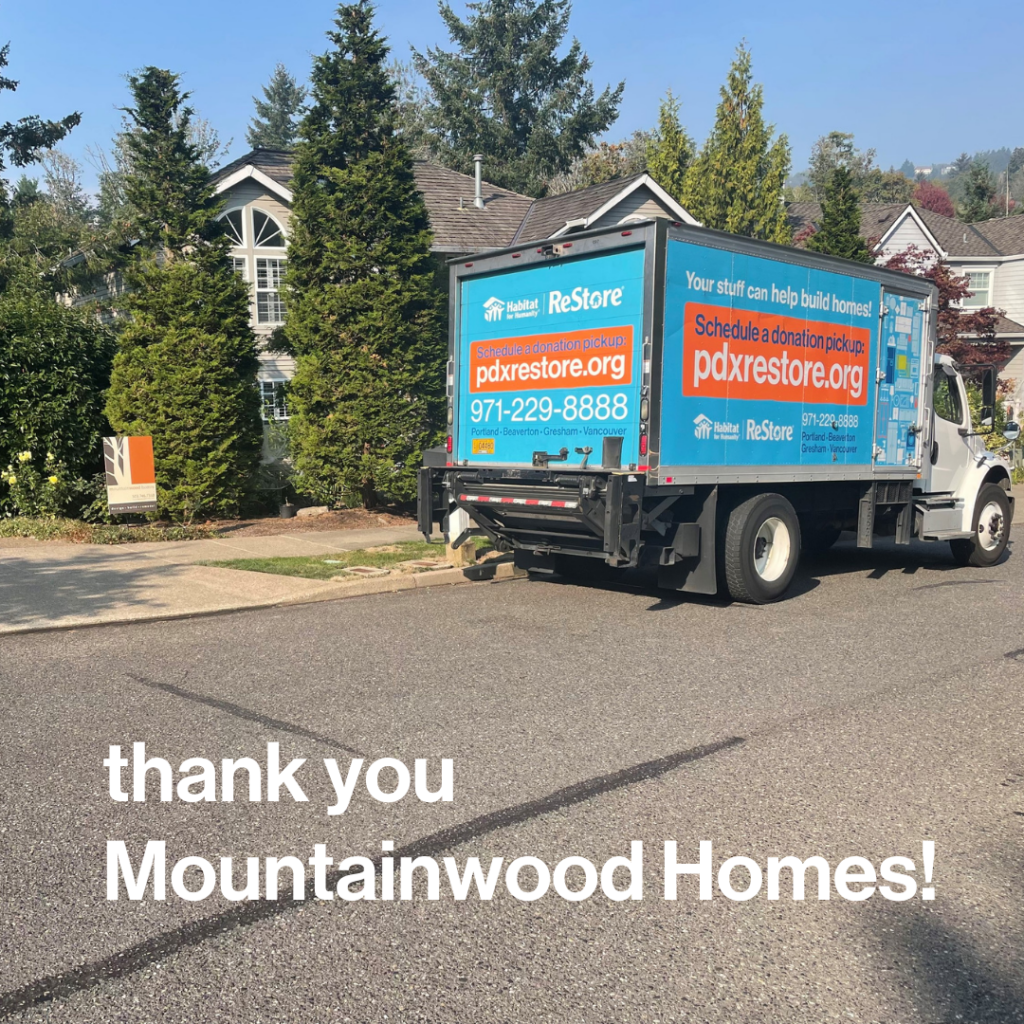 We are so grateful for the ongoing support from our business partner, Mountainwood Homes! Mountainwood Homes remodels and builds new homes with excellent customer service. They work with a group of the top experts to handle all the details of their remodeling or new build projects. In addition to their commitment to the care of their clients, Mountainwood Homes prioritizes giving back to their community. They have been donating time, money, and items to Habitat for Humanity locally since 2008.
"We've always believed in giving back to the community, and Habitat's mission aligns with our values," said Robert Wood, owner and president of Mountainwood Homes. "I've always felt there is a good return of money or time put back into the community to build low-income housing; Habitat is a good steward of money."
Robert Wood's involvement with Habitat for Humanity includes:
Member Board of Directors, Willamette West Habitat for Humanity, 2009 – 2016
Board President, Willamette West Habitat for Humanity, 2015 – 2016
2015 Brauner Award recipient
Project Leader, 2014 Home Builders Blitz, Hillsboro, Oregon
Project Leader, 2012 Home Builders Blitz, Beaverton, Oregon
Most recently, Mountainwood Homes' Project Manager Cory Richardson coordinated with the ReStore to pick up cabinets, a range top, and ovens from one of our remodeling projects in NW Portland. We love partnering with Mountainwood Homes to make the best use of their extra items. Thank you for choosing to donate your items to the ReStore and for your long-time support of our mission.
To learn more about Mountainwood Homes, visit their website here or follow them on Instagram and Facebook.