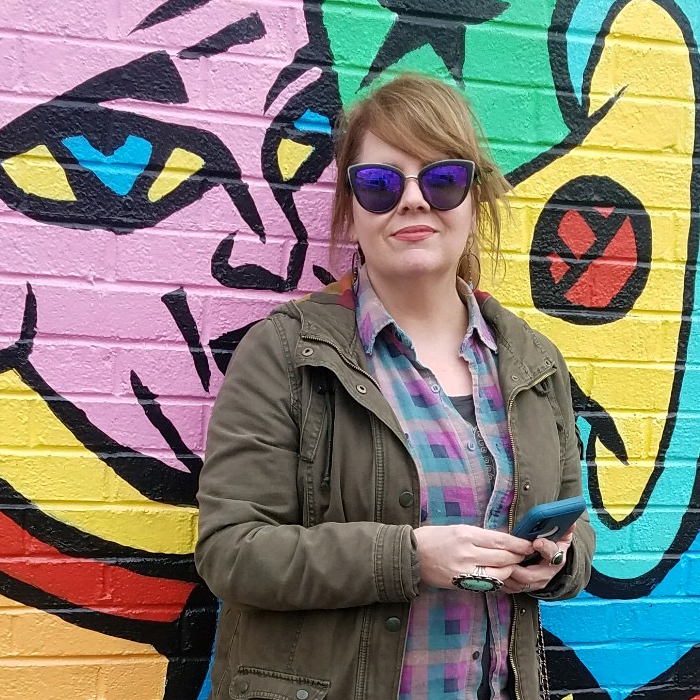 Makeover maven Tiff Bee says her favorite ReStore finds are plant and garden-related, but on the day we chatted with her at the Vancouver Habitat Store she had just staked her claim on a remarkable acquisition: an antique barley twist table with matching chairs. All pieces were in great condition, but Tiff has plans to refinish the set. She has a lot of success putting her stamp on an outdated look (see the round table below) and spiriting it into the 21st century.
"It was granny oak," she said of the round dining table she purchased at the Vancouver Habitat Store. But now it wears a sleek Gothic ebony stain.
Tiff has refinished and upcycled many Habitat Store purchases, including light fixtures, shelves and entire retro bedroom set. She also built her greenhouse from materials purchased at the Store.
"We regularly shop at the Habitat Store for the great value and savings we get recycling, and having one-of-a-kind items all through our eclectic home!' she exclaimed. One of her favorite treasures is a double macrame plant hanger. (Below)
Whether you're a DIYer, a treasure hunter, or both, it's a good idea to approach ReStores as imaginariums–places where, with a little creative vision, you can discover many possibilities. The difficulty is in deciding which one will make your heart sing the most! Stay tuned on Facebook and at pdxrestore.org for the reveal of Tiff's new table and chairs.