UPDATED June 13, 2017 – WE JUST OPENED OUR DOORS IN GRESHAM! And we hope you've marked your calendar to attend the Gresham ReStore Grand Opening Gala, 6 pm to 8 pm Thursday, June 15 and the official City of Gresham Ribbon Cutting at 9:15 am Friday, June 16! Our newest – and largest – Habitat ReStore is located at 610 NE 181st Avenue, at the corner of NE 181st and NE Glisan. Did we say "largest"? What we mean by that is at 27,000 plus square feet, the new Gresham ReStore is the largest ReStore in the Northwest!
At the Habitat ReStore you can count on getting the best prices on new and used furniture, appliances, lighting, paint, building material…well, really just about anything you might need for your next home improvement project. We are only limited by the imagination and outstanding generosity of our donors. Right now we are accepting donations to stock the shelves of our new location Monday through Friday 9 am to 5:30 pm and Saturday 10 am to 4:30 pm. 
Come party with us…and shop The ReStore where sales support Habitat for Humanity homebuilding projects right here! The ReStore – the store that builds homes. 
June 15 Gala: live music, scavenger hunt, cottage shed giveaway, photo booth, games, fun!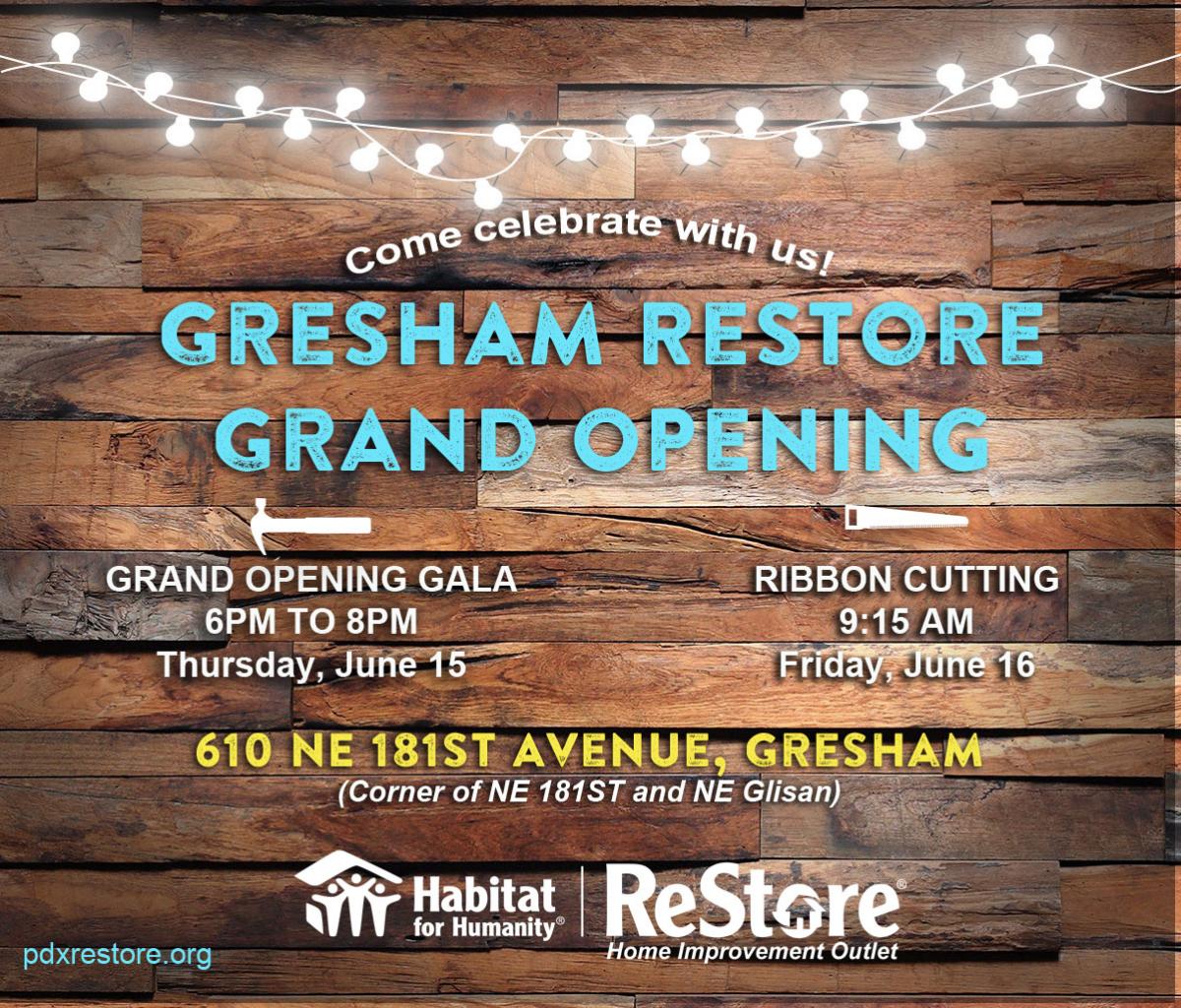 We'd like to thank Colliers International and Jon Rubey, vice president of Colliers International in Portland, for sponsoring the Gresham ReStore Grand Opening Gala!