We can't say enough about our outstanding team of ReStore volunteers – and that is especially true for volunteer Rich Reiter. But we're not alone in saying it.
On March 23 Rich was recognized as the Clark County Clark County Green Award Volunteer for 2017 at a special ceremony held at Kiggins Theatre in downtown Vancouver. The annual event is a presentation by the Clark County Green Business Program to spotlight individuals and businesses who go beyond the norm to protect our environment and give back to the community.
Our stores used to recycle steel and iron all in one bin, but Rich introduced a way to sort out all the different types and grades of metal, maximizing its value. Then he went around to our other ReStore locations and demonstrated the process. The results were pretty amazing.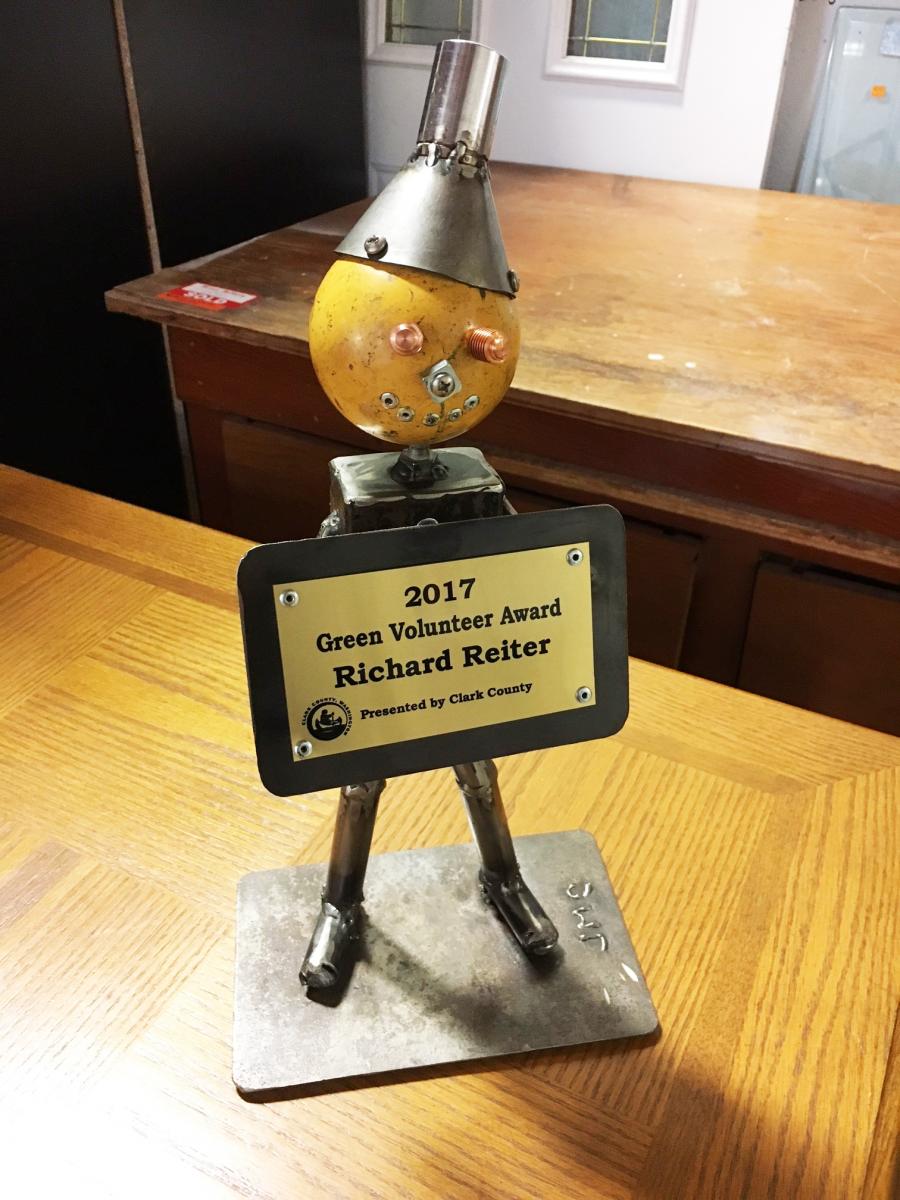 "Rich has been the king of the Metal Recycling Department here at the Habitat Store since March 2011 and has made several changes during that time to help Habitat raise tens of thousands of dollars just from scrapping metal," said Andrew Carlson, Habitat Store assistant manager. "Broken oven?  No problem here! Rich will thoroughly dismantle it to get the most bang for our buck.  Last year, he and his scrapping team helped raise nearly $33,000!"
In February Rich received a lifetime achievement award for dedicating over 4,000 volunteer hours to the ReStore.
It's wonderful to have terrific people like Rich Reiter on our ReStore team always looking for better ways to harvest reusable materials more efficiently. With his help we're able to build more affordable sustainable Habitat homes right here.
Thanks for all that you do, Rich!
________
RELATED CONTENT:
METAL RECYCLING: Watch Rich demonstrate all the in's and out's of metal recyling.