Salvage Service deconstruction truck stolen from premises.
August 15, 2017 (PORTLAND, Ore.) – Last weekend the Salvage Service pickup truck was stolen from the ReStore support offices parking lot on NE Marx Street. The truck was used to haul tools and materials from deconstruction sites to ReStores in Portland, Beaverton, Gresham and Vancouver.
"It's all very disappointing," said Joe Connell, vice president of retail operations for Habitat for Humanity Portland Metro East. "The chance of recovering the truck in any operational condition is very slim–to none at all."
The ReStore's Salvage Service team removes cabinets, appliances, windows, doors and other items that might otherwise be discarded in the landfill. Instead they are taken to The ReStore to help raise funds for local Habitat homebuilding projects.
The ReStore is hoping someone will be able to donate a replacement pickup truck.
"It's not about the cosmetics, Lord knows," Connell said. "Something dependable that will facilitate moving building materials would be a godsend."
If you spot it, please call the Portland Police non-emergency number: 503-823-3333. If you're able to donate a vehicle, contact the ReStore support offices at 503-517-0720. To help fund the purchase of a replacement pickup, go to: habitatportlandmetro.org, and select "ReStore Truck" on the DONATE NOW page.
Link: https://donate.habitatportlandmetro.org/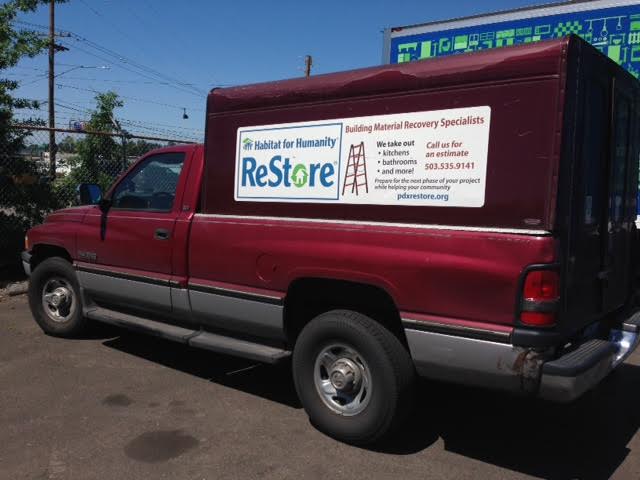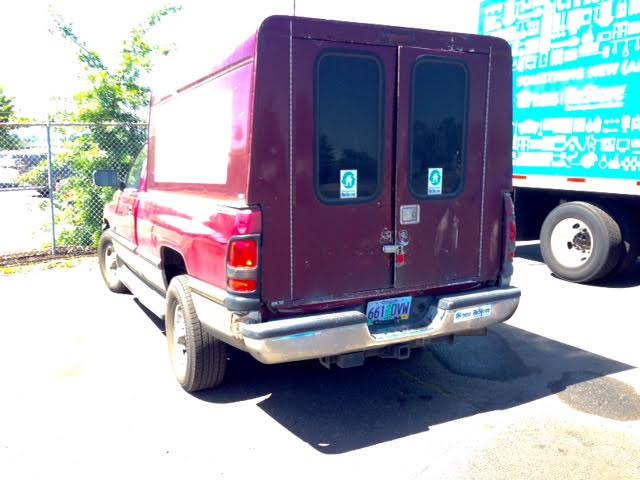 ____________________
FIND OUT MORE:
Salvage Service: We remove the old and make ready for the new!
DONATION PICKUP: Schedule online