Give a gift, get a gift!
Buy a ReStore gift card of $25 and more, and get 15% off your total purchase that day at checkout. This promotion ends on December 31.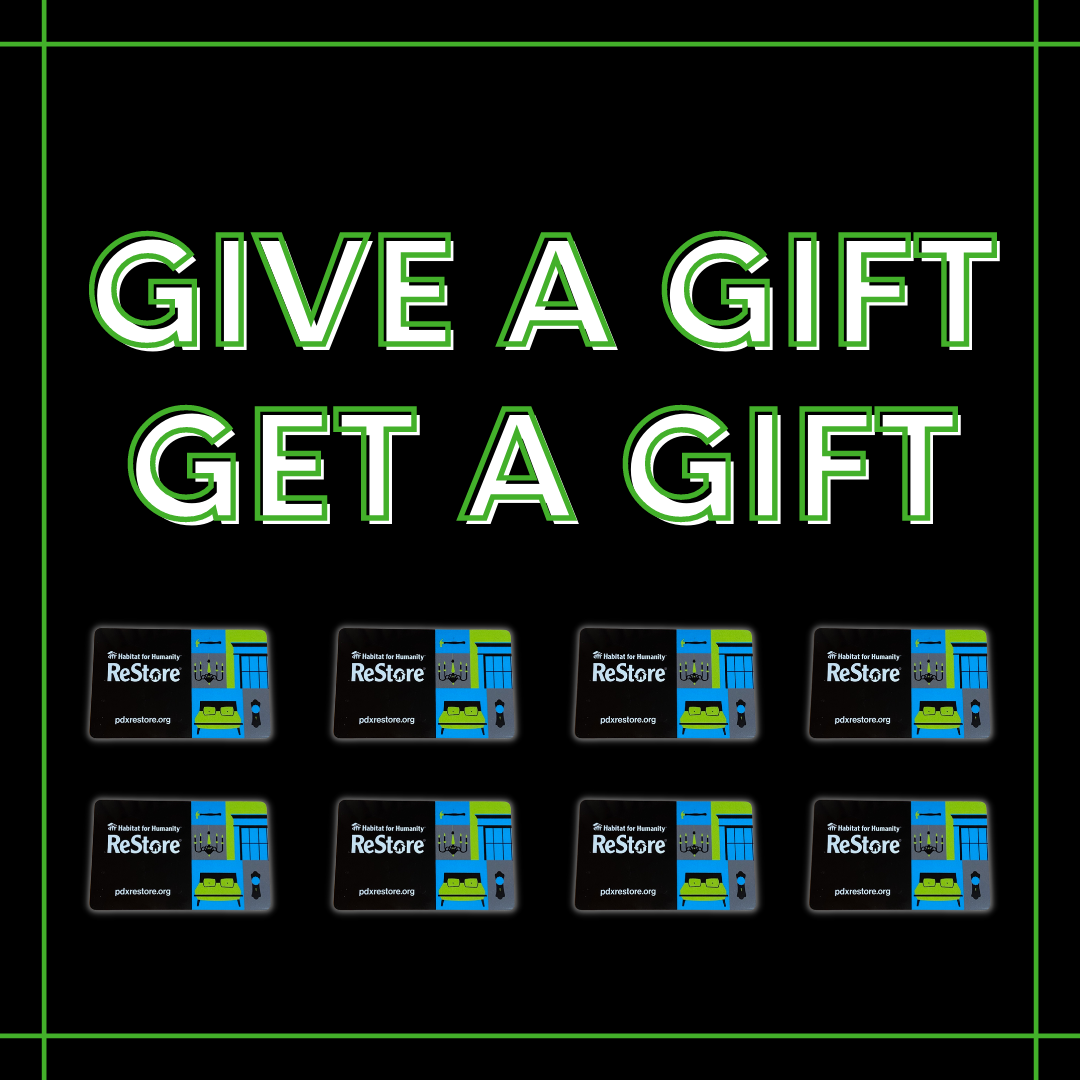 The 15% off discount does not apply to the gift card purchase. Discount restrictions include new area rugs, doormats, flooring, new paint supplies, pillows, sheet sets, and Visions paint.