Here's a great idea for pet lovers handy with a jigsaw.  Recently Portland ReStore volunteer Marc Ceniceros came up with a plan to create an attractive enclosure for his family's pet tortoise, Sam. To accomplish the task affordably, Marc salvaged materials from The ReStore. He provided this step-by-step guide to demonstrate how it's done.
TORTOISE ENCLOSURE 101:
Start with a discarded TV stand. 
Remove all  the drawers and doors.
Cut off about 4 inches from the face.
Turn it on its back and cut a hole in the side to allow for a viewing window.
Across the front, make a groove to rest the plexiglass pane, and install the plexiglass
Place corrugated plastic on the bottom to prevent moisture from reaching the wood.
Install tile to surround the enclosure
Use elements like a cedar castle, rocks, plant and clay pot bases and lights to finish it off.
Television sizes have really grown over the past several years, but the demand for TV stands has not. So you can find entertainment centers in various styles and sizes at The ReStore-all very, VERY affordably priced. Upcycling one into a tortoise home is a terrific use of the material, but if you don't have a tortoise you might consider other redesigns. Some entertainment centers are prime for converting into bookshelves, wardrobes and laundry cabinets. In most cases, removing the adjustable TV shelf is the first step, then replace the flimsy back panel with plywood or a similar product. Add shelves or a clothes rod. Still thinking about your pets? Consider replacing both the front and back panels of an entertainment center with cage wire, and voilà! You've got another type of pet enclosure, maybe even a bird cage?  
Have you got a great upcycle design? Let us hear about it! Write us here.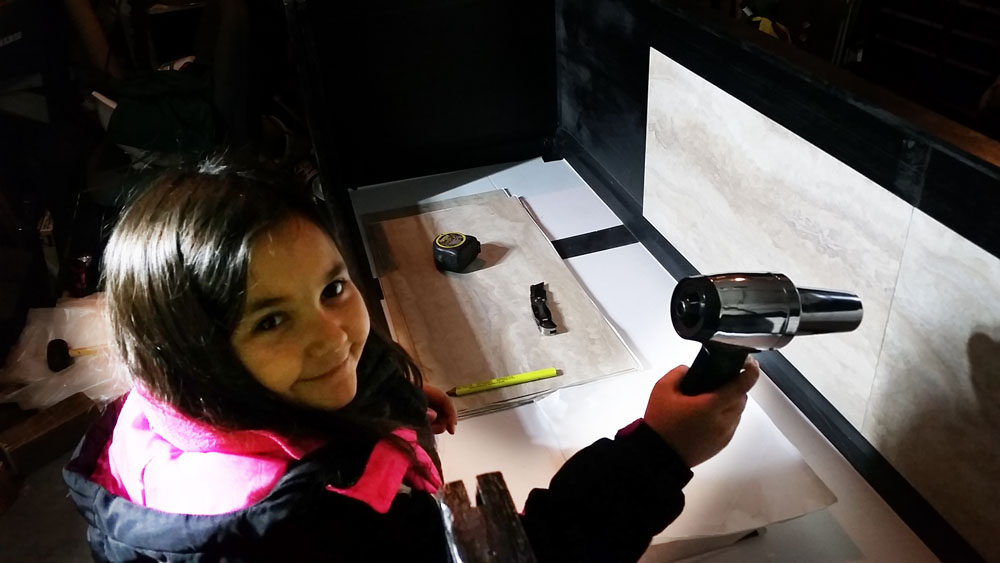 Marc gets help with the tiling.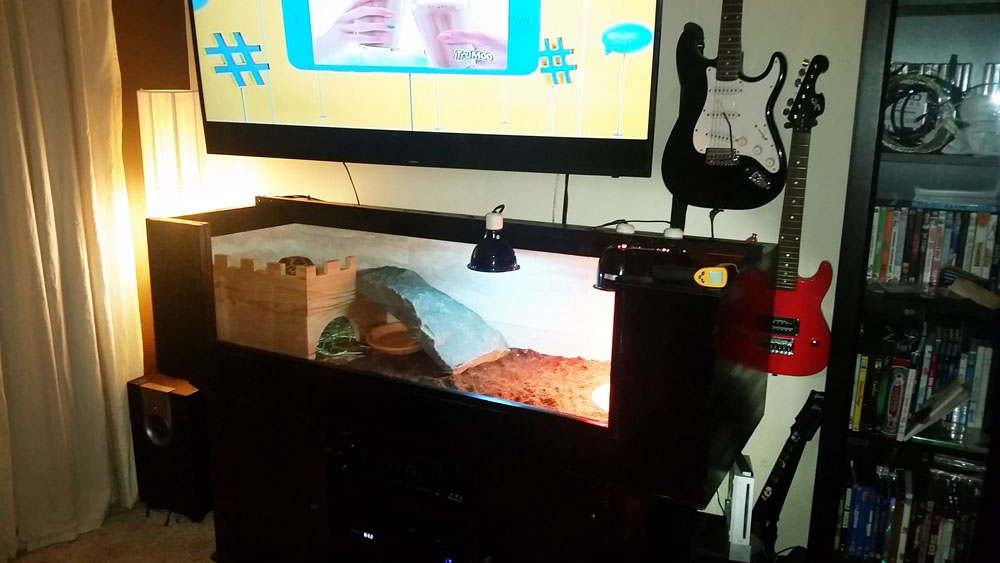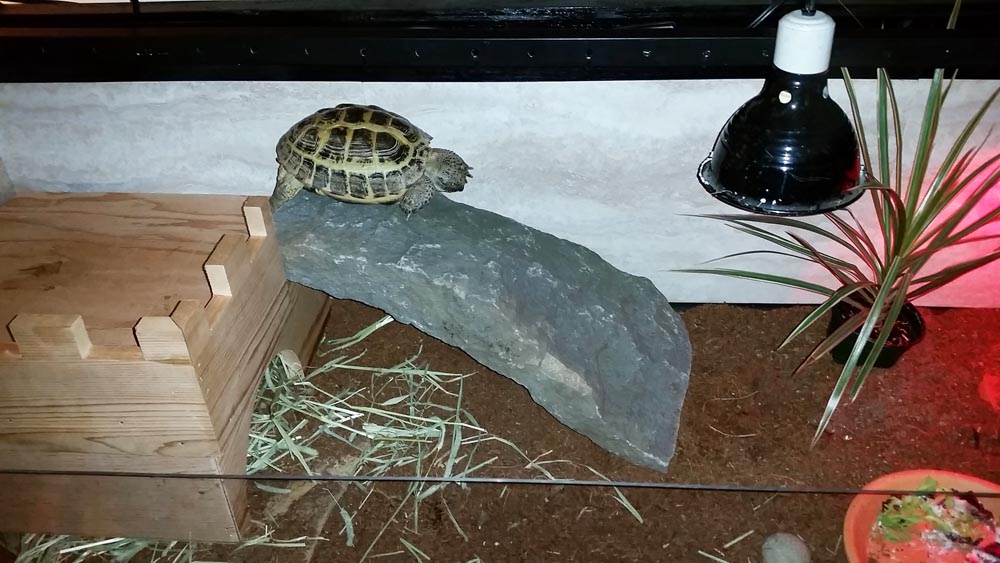 HOME, SWEET HOME!