Habitat for Humanity Store is the perfect store for me. My mother always told me it was a sin to waste.  Now, I feel guilty if I throw out anything that hasn't reached the end of its useful life.  That's what makes [Habitat] Store so perfect.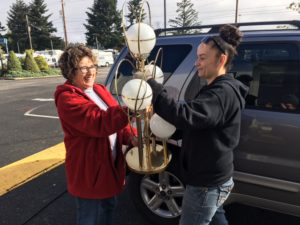 I am a member of CCRA, Clark County Rental Association. We have established a partnership with Store. We want everyone to have housing and feel Habitat is a great source with a successful track record of providing homes. The proceeds from the Store benefit Habitat for Humanity. I am constantly doing upgrades to our rental units, but what to do with the old light fixtures, drawer pulls, other unused but useful parts? They might be just what someone else needs. I took in a metal medicine cabinet with mirrors that had "bad" spots.  If they couldn't sell it, they will recycle the metal. Yes, they take in metal for recycling.
My mother's mandate not to waste included not wasting money when I shop. There's no better place than Store to buy things I need at great prices. Once we needed to replace a row of tile on a tub wall. Try matching a tile from the 1970's! Before giving up on finding any, I made one more stop at Store. There was a box of exactly the tile I needed! It had just been dropped of by a man who said he was on his way to the dump when he drove by Store, and thought maybe someone else would have use for them. I have purchased items for every room at various times.Saving money on repairs helps me keep my rents down.
Another great thing about the Store: you can return items within the first week for a refund, or within a month for a store credit. My husband is quite proud of the power lawn edger he purchased there. We knew if it didn't operate, we could return it.
So before you head to the trash can or the dump with some building materials, furniture, scrap metal or whatever, take it to the Store. Then, stop in to see what they are selling that day that you need.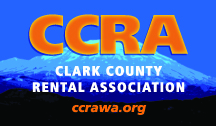 Make the Store your go-to spot for building materials and supplies.  My latest find was the small piece of plywood that was just what I needed for a particular job.
______________
FIND OUT MORE: