ReStories
"If we know exactly where we're going, exactly how to get there, and exactly what we'll see along the way, we won't learn anything." -- M. Scott Peck, The Road Less Traveled. It's difficult to...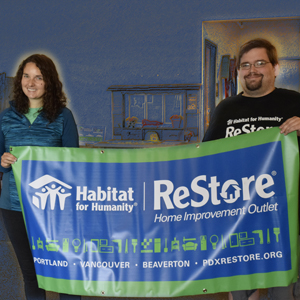 Featured Item
Century Furniture Antique Hutch
$275.00
Wow, what elegance! This beautiful Century Furniture antique hutch has dove tailed drawers, too. Find it (while you can) at our Portland ReStore for onlly $275. Location: 10445 SE Cherry Blossom...