After you've had time to relax with family, we'll be ready to welcome you back to the ReStore with a big sale on Saturday, November 28.
ReStores in Portland, Beaverton, Gresham and Vancouver will be closed on Thanksgiving Day, November 26, and Friday, November 27.
We will open our doors at all locations for the following big sales events: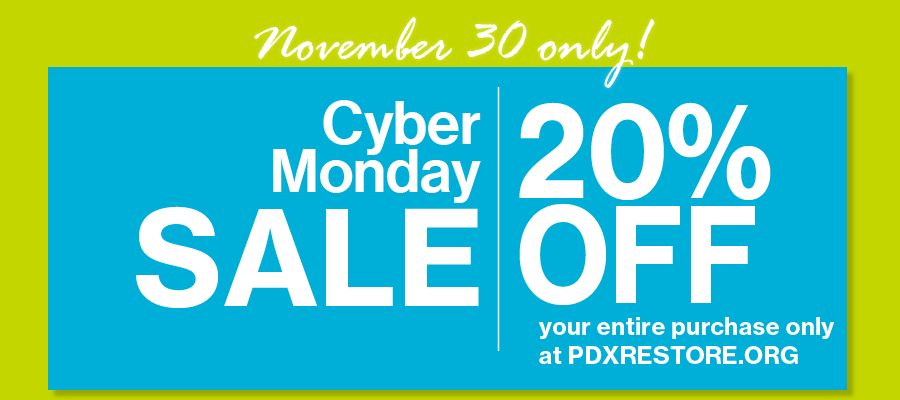 SMALL BUSINESS SATURDAY SALE:
Shop all four Portland ReStore locations Saturday, November 28, and get 25% off your entire purchase* of furniture, appliances, paint supplies, home decor, lighting, windows, doors, building materials and home improvement goods. (Exclusions include: new vinyl plank flooring and special purchase bamboo memory foam pillows.)
CYBER MONDAY SALE:
Shop our online store at pdxrestore.org on November 30 and get 20% off your entire basket* online only- everything from furniture and lighting to paint supplies and tools. (To get your discount, enter coupon code CYBER20 on Nov. 30 when shopping online only at pdxrestore.org.)
Remember, every ReStore donation and every ReStore purchase helps build more affordable, sustainable Habitat for Humanity homes while supporting local reuse efforts.
---
SHOP OUR ONLINE STORE AT PDXRESTORE.ORG